Call to Speak to an Expert

Mrs. Joyce on Greenbrier Road in Lexington, KY had a Rubex Stair Lift installed.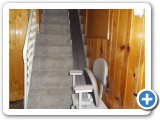 I already LOVE it! I was preparing for guests today and realized I had the serving pieces I needed downstairs, where they are stored. Zip, and I was down the stairs, then en route back up with the items. I didn't have to bother my hubby to do this for me, and that was nice. I know he would be willing, but there's a difference between my telling someone what I need and precisely where to find it (implying a well-thought-out pre-request process), and thinking about what I needs as I paw through things my own self.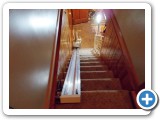 Last nite I took one of our cats, Doo-Dah, down and back. What a hoot! She seemed to love it! So far (and it's only been in since Saturday afternoon), 5 people who don't live here (and a cat) have all been mightily impressed - as are the homeowners. Great product!
PS - The Cards whopped up on the Cats this year, huh? We went to a party where we were wearing the ONLY red shirts in the place! We had to stand back-to-back to make sure we weren't being attacked from either side .... ;-)
Francis and Betty's Rave looks good in their Lexington home.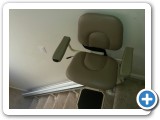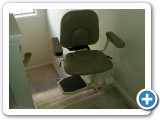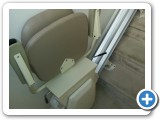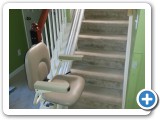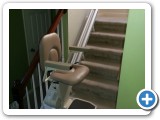 Mike in Lexington had a Rubex installed.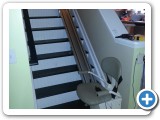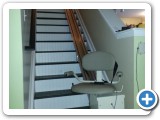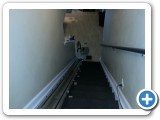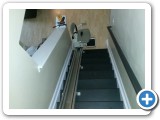 Mrs. Brenday in Bowling Green, OH had a Rave stair lift installed.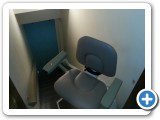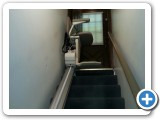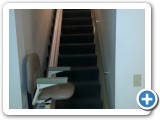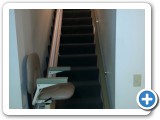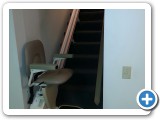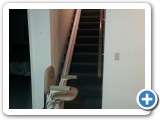 Jim from Bedford had a Rave unit installed.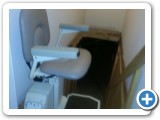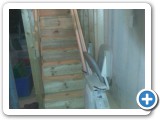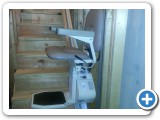 Carol and George in Lexington, KY rented a Vesta Stair Lift.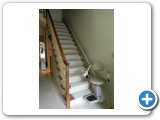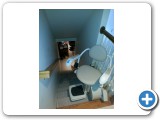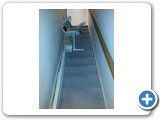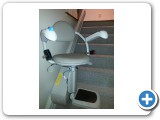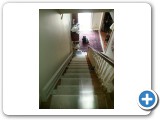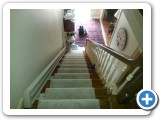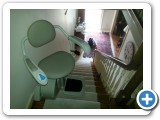 Mr. Robert had a Rave installed.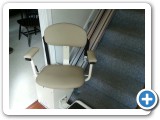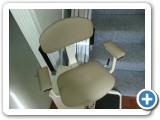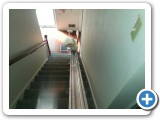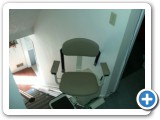 Mr. Donald had a Vesta installed. This is the 2nd time Mr. Donald has ordered from us.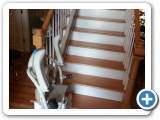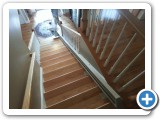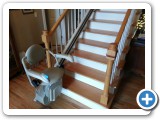 Mrs. Gail had two Raves installed.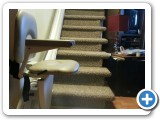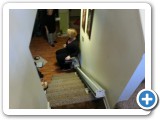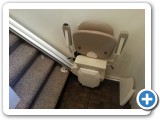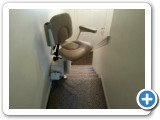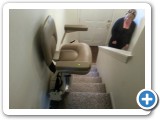 As you can see, Mrs. Hendren from Winchester, KY is happy with her Rubex.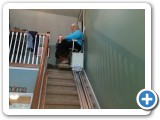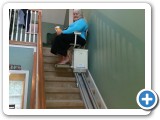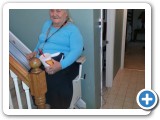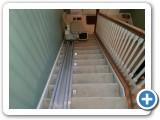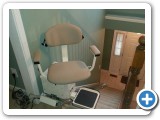 Mrs. Linda had an AmeriGlide Rave installed.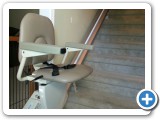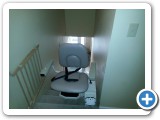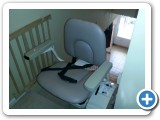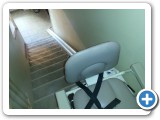 Mrs. Scott from Lexington can now safely get to the second floor with her new Vesta.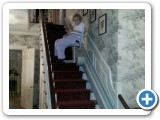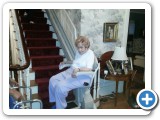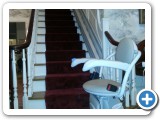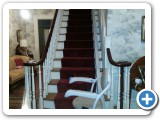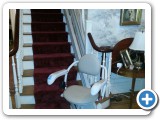 Linda in Frankfort, KY is enjoying her Rave stair lift.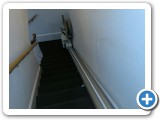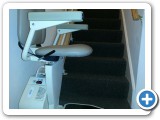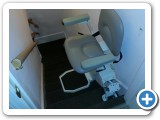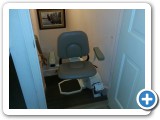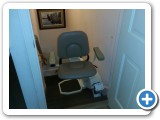 Shirley in Lexington had an AmeriGlide Rave installed.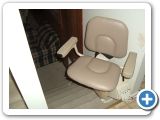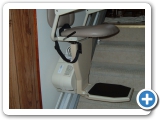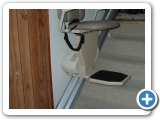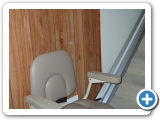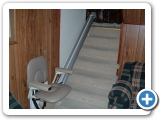 An AmeriGlide Rubex was a great fit for Gary in Butler, KY.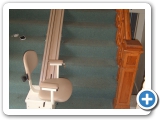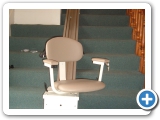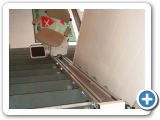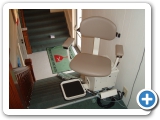 A Rave Stair Lift helps Janie in Berea, KY safely get up and down her stairs.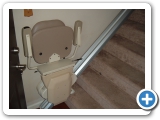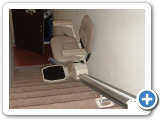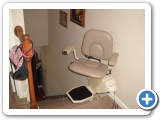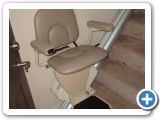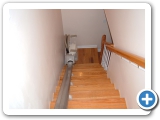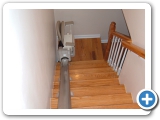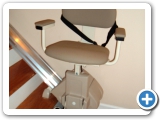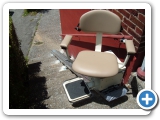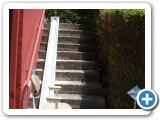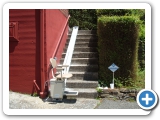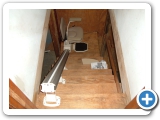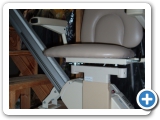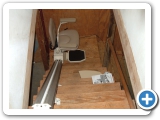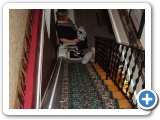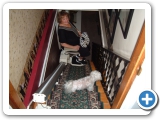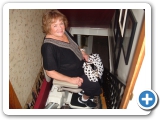 The Masons in Paintville, KY needed a double Rubex Stair Lift install to accomodate their stairs.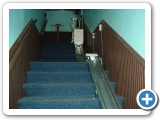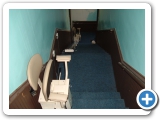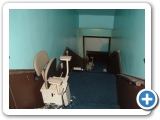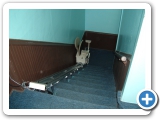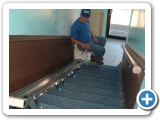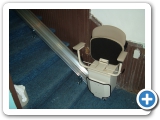 Mr. Wilder in Batesville, IN needed a Rubex for his small riser.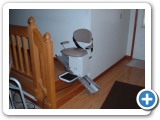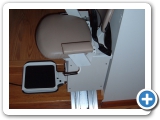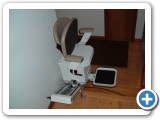 Mrs. Janice in Fayetteville, OH rented a Rubex stair lift from us.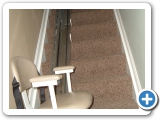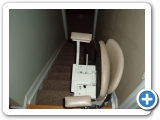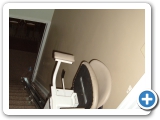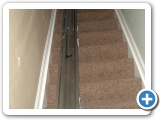 Cherokee Road, Louisville KY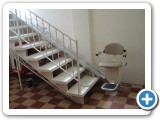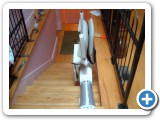 Mrs. Craig on Mt. Pleasant Road in Ewing, KY got an AmeriGlide Rubex.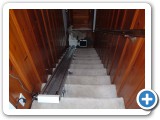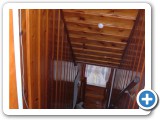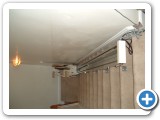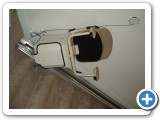 Jeff's Mom on Lyon Drive in Lexington, Kentucky got a double stair lift. This allowed for easy access up stairs that had a landing half way up.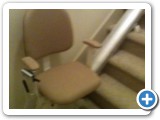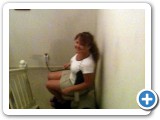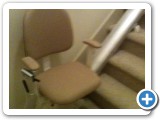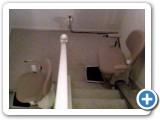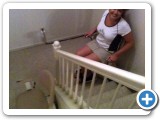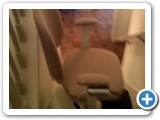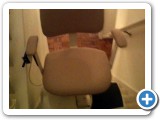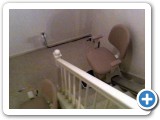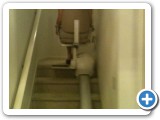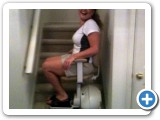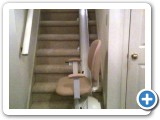 Charles P in Lexington, KY writes...
Ms Lindsay, Would like to say a special thanks to you and your contractor, Shawn, for the fine job of installing the tub for my wife. Attention to detail by the contractor and your own visit to our home to make sure your product was installed to your satisfaction as well as ours was much appreciated.
My father was always one to make things as simple as possible. He always told me that when you purchased anything the main key was "Done right, priced right and delivered on time", which is what your company did do for us. Many thanks for the overview you gave to each step of our installation.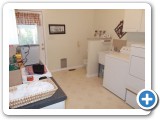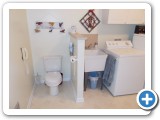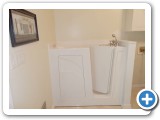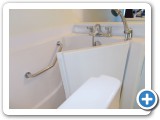 Mr. Roberts on Morgan Street in Versailles, KY is enjoying his AmeriGlide Rubex.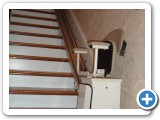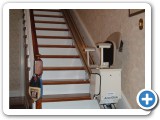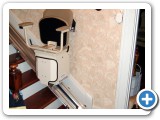 Mr. Patrick on Maple Drive in Springboro, OH got an AmeriGlide Rubex.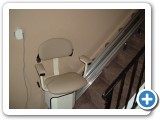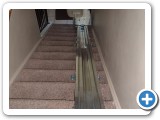 Mr. Begley from Big Creek, KY is enjoying his AmeriGlide Rave Stair Lift.